GET STARTED WITH THE IRB INFORMATION GUIDE
The IRB Information Guide provides information to support facilities in obtaining IRB approval to start using the PK Papyrus Covered Coronary Stent System.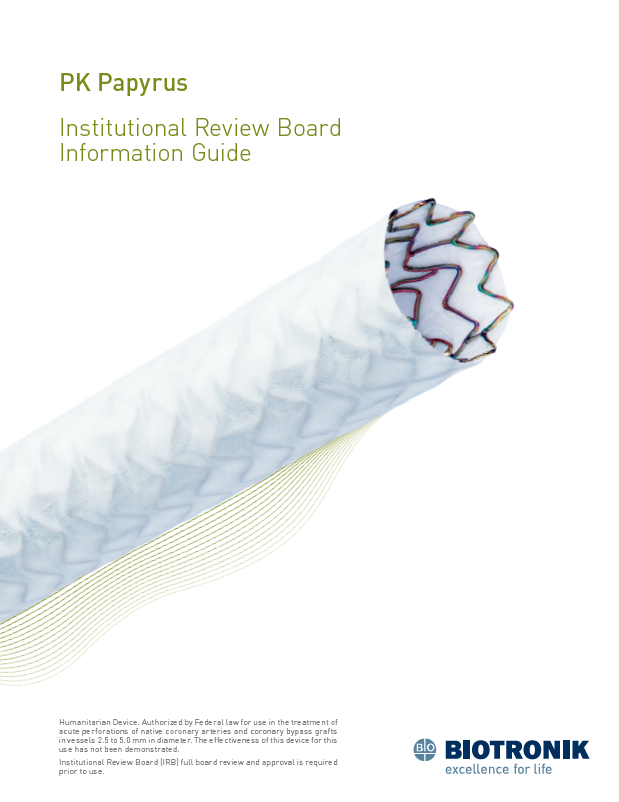 IRB INFORMATION GUIDE
PK Papyrus Humanitarian Use Device Institutional Review Board Information
Humanitarian Device. Authorized by Federal law for use in the treatment of acute perforations of native coronary arteries and coronary bypass grafts in vessels 2.5 to 5.0 mm in diameter. The effectiveness of this device for this use has not been demonstrated. Institutional Review Board (IRB) full board review and approval is required prior to use. BIOTRONIK is required to verify adequate IRB approval documentation prior to product shipment. IRB continuing renewal maintenance is required.